Optimise performance.
Reduce wastage.
Elevate creative.
Use attention to squeeze more effectiveness from your advertising budget.
Inside the box:
Active Attention Seconds

Active Attention % of Ad Length

Drill down to ad format level

Filter data by demographic splits
 Plan your own:
Attention Adjusted™ Media Mix

Attention Adjusted™ Budget

Attention Adjusted™ Creative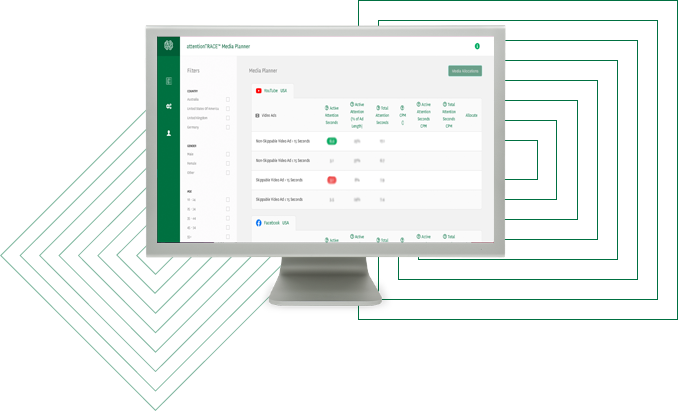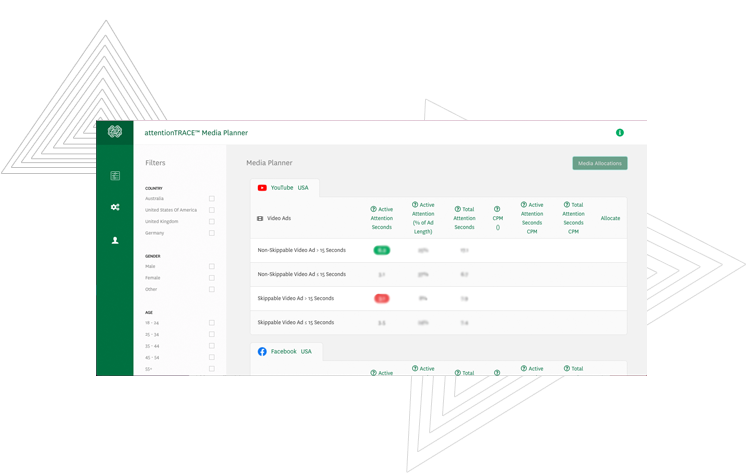 Powered by deep and rigorous attention data
attentionTRACE Media Planner is the world's leading attention measurement media planner.
Platforms:
YouTube, Facebook, Instagram, Twitter, TV and open web.
Choose markets from:
US, UK, Australia, Germany and counting…
New data collections every 6 months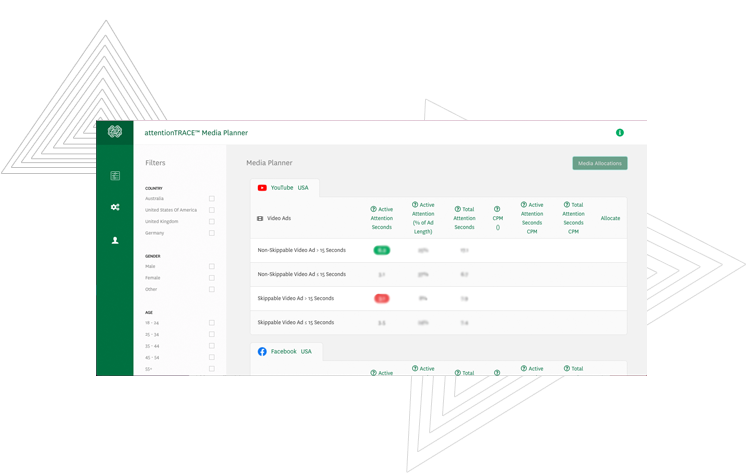 Plans for businesses of all shapes and sizes.
If you're thinking bigger then talk to us about 
How we support your FREE 14 day trial
Onboarding video by Professor Karen Nelson-Field
Materials on how to use attention in media planning
How we support your paid attentionTRACE experience
We don't just automate you through
We talk to you about your attention data needs
We provide Use Cases for you to share with your clients and colleagues
We make sure that attention data is the best fit for you
We're available through attentionTRACE Account Manager + Help Desk