Attention for Social Media Advertising
Attention for social media is the collection of eye gaze data from people as they use their social media platform. Recorded data is translated into attention metrics using machine learning models to measure the attention people are paying to social media advertising.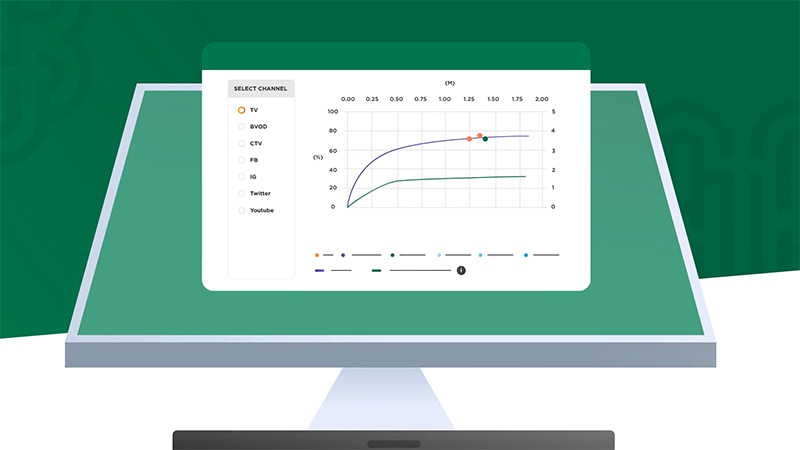 The value of attention
Plan and predict the amount of attention your social media advertising campaign is likely to attract.
Amplified Intelligence's human attention metrics will uncover the gap between attention and assumed attention. With a clearer picture of audience focus, you can compare your attention data with reach and frequency to build a confident media mix picture.
Amplified attention offers a true omnichannel comparison.
Fast attention facts
Brand growth and sales goals need at least some level of sustained human attention, yet most people:
are easily distracted

switch focus continually

focus less as time passes.
To uncover the attention truth for different environments,
we collect 3 types of
human gaze data:
Active Attention
Looking directly at the ad
Passive Attention
Eyes on screen but not on the ad
Non Attention
Eyes not on the screen or the ad
Attention for Social Media Advertising
The number of social media users around the world is in the billions, expected to be over 5.8 billion by 2027. It's no surprise that social media reaches audience types that advertisers need to reach.
Social media is the portable medium. It's the platform people access on their phone when they're waiting in a cafe or at the bus stop. It is designed to be with them throughout the day, capturing and sharing every moment.
Understanding the variation between active and passive attention formats offered by social media gives advertisers the opportunity to build fit-for-purpose media depending on their sales funnel goals.
Real people. Real life. Real attention.
Using the in-built camera on mobile or cell phones, Amplified's gaze tracking systems, flips the camera around to the viewer. The viewer uses their social media account as they normally would, while Amplified intercepts the ad load with test ads and tracks the collection participant's gaze. And in case you're wondering, the whole process follows strict privacy and GDPR requirements.
Amplified Intelligence collects and maps factors that influence the intensity of attention paid to an ad. We call them Attention Attributes, some of them include:

Active attention

Ad visibility

Attention shift

Scroll speed

Ad coverage

Peak attention

Passive attention

Gaze distribution.
All of our attention models are collected and trained by the same mathematical values according to the same academic definition, ensuring true omnichannel attention measurement.
How to get started
Discover precisely how much attention humans are paying to your ads, allowing you to make informed decisions about how and where you spend your ad dollars. Amplified Intelligence offer a range of off-the-shelf and bespoke data collection packages to suit any goal or budget.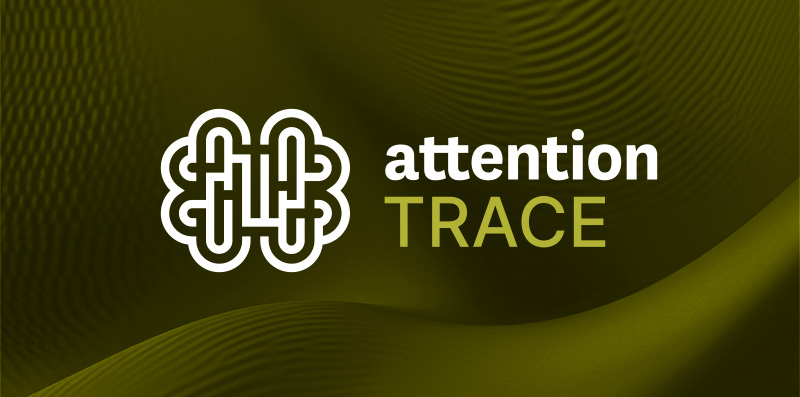 How others have used attention in social media marketing
In 2022, Meta engaged Amplified Intelligence to determine the attention rating of its various formats, or surfaces, and compare it to attention data from 2017 to see how they were tracking. Formats tested included In Stream in long-form video, Stories and Newsfeed across Facebook and Instagram.
The results showed that the changes they were making to how users engage with content on their platforms were also gaining traction in terms of the amount of attention viewers paid. The collection gave them insight into how to develop formats and teach advertisers the most effective way to use those formats.
"This work adds to the growing body of evidence showing that attention is a highly nuanced metric that enables more effective creative, planning and buying strategies, and decisions."
– Dr Karen Nelson-Field, CEO, Amplified Intelligence
Want to learn more?
Why not get in touch with our Customer Success Team and organise a time to discuss the role attention metrics can play in your future campaigns. Our team are dedicated to ensuring you understand the value attention measurement can provide, how you can apply it and match you with a solution that will deliver meaningful change and the commercial goals you are striving for.