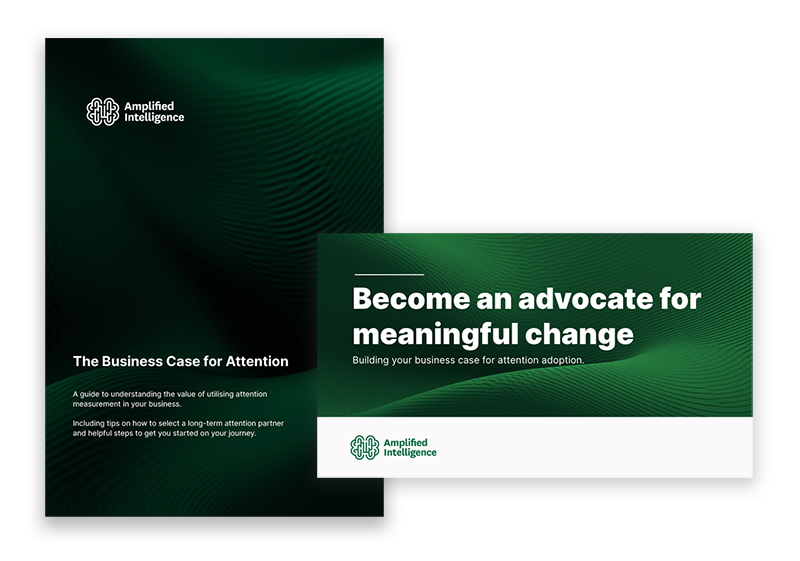 Business case for attention
Looking for a way to dramatically increase the effectiveness and performance of your media strategies? Or maybe you're already aware of the power of attention measurement and are trying to drive adoption within your organisation. Either way, Amplified Intelligence have the resources to help enable you to drive meaningful change in your organisations through the use of attention metrics.
Attention resources for all
Attention metrics are a new concept to some people, and can take a bit of time to understand how or where to get started. At Amplified Intelligence we're with you every step of the way as your trusted attention partner.
Whether you're part of an in-house marketing team, a media agency or a global brand, we can help you elevate your teams and strategies through the use of our industry-leading attention science and product suite.
Our range of downloadable resources can help you understand the role attention measurement can play in your business, and provide you with the foundations required to drive adoption inside your organisation.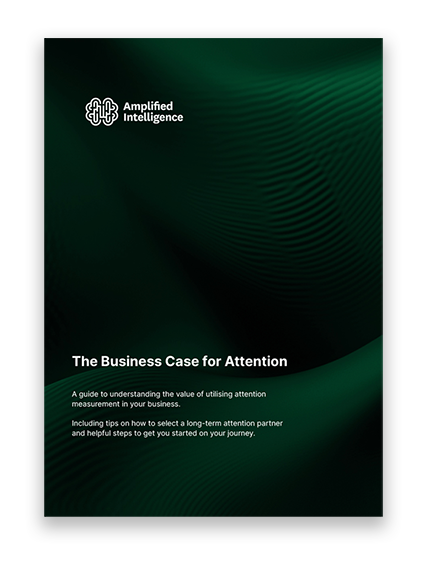 PDF
Business case for attention
Eager to find out how to solve the problem of ad spend wastage and move beyond more traditional metrics to better execute media and marketing strategies? In this guide we help break things down and provide the solutions you need to drive impactful growth for your brand or agency.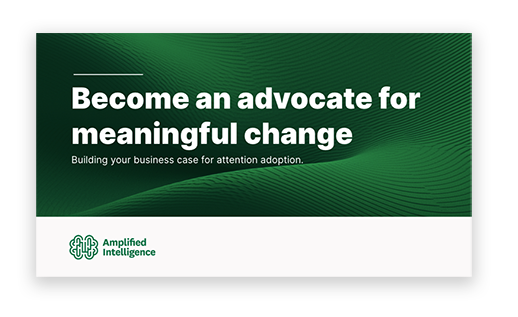 Slide Deck
Attention adoption for advocates
Being able to successfully implement change inside of some organisations can be a lengthy and often tiresome process, especially when it comes to adopting emerging methodologies or technologies. We've done the heavy lifting with some presentation slides you can use to drive adoption of attention measurement in your organisation.
Want to learn more?
Why not get in touch with our Customer Success Team and organise a time to discuss the role attention metrics can play in your future campaigns. Our team are dedicated to ensuring you understand the value attention measurement can provide, how you can apply it and match you with a solution that will deliver meaningful change and the commercial goals you are striving for.