Introducing the world's first attention media planning tool
attentionTRACE Media Planner
Real human attention data across digital, social and television for media planning.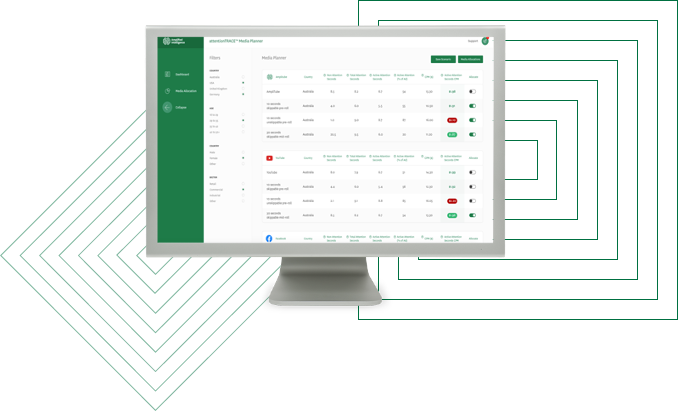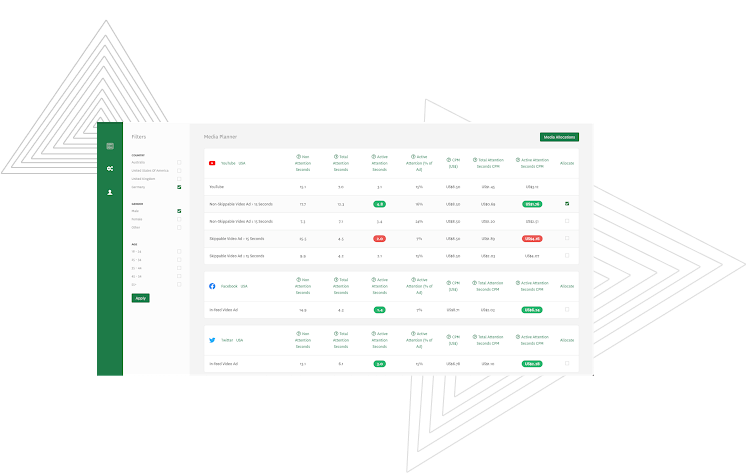 What's included in the FREE trial?
A free, web-based trial of attentionTRACE Media Planner (limited to 1 user per organisation)
Active Attention Seconds CPM (aaCPM) for fast and simple application
Functionality to easily compare planning scenarios
Television, social and digital platform data, down to advert format level
Ability to filter data by demographic splits
Open to all countries with data from one market selected from Germany, United Kingdom, USA or Australia (markets substituted when not available)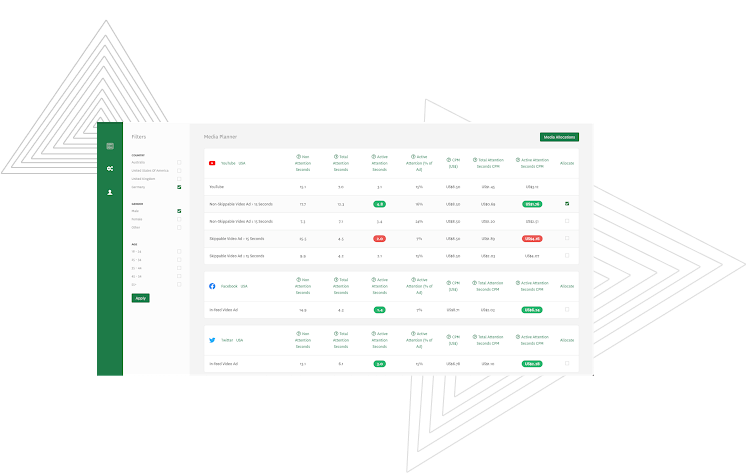 Onboarding video by Professor Karen Nelson-Field
Materials on how to use attention in media planning
We love to hear your questions!