Attention for audio is the collection of attention data from listeners across a myriad of platforms. Data is translated into attention metrics using machine learning models to measure the attention people are paying to radio and audio advertising.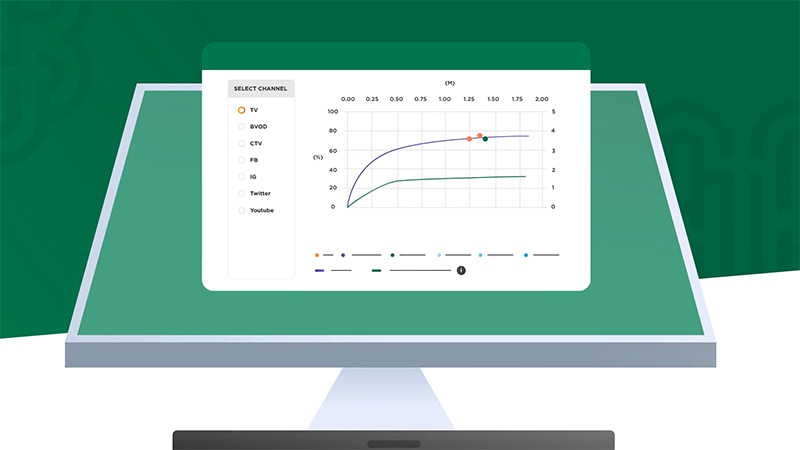 The value of attention
Plan and predict the amount of attention your audio only advertising campaign is likely to attract.

Amplified Intelligence's human attention metrics will uncover the gap between attention and assumed attention. With a clearer picture of audience focus, you can compare your attention data with reach and frequency to build a confident media mix picture.
Amplified attention offers a true omnichannel comparison.
Fast attention facts
Brand growth and sales goals need at least some level of sustained human attention, yet most people:
are easily distracted

switch focus continually

focus less as time passes.
To uncover the attention truth for different environments,
we collect 3 types of
human gaze data:
Active Attention
Looking directly at the ad
Passive Attention
Eyes on screen but not on the ad
Non Attention
Eyes not on the screen or the ad
Attention for Audio Platforms
The radio advertising environment is ubiquitous. People can do so many of their daily activities all while listening to radio – work, study, drive, shop, exercise, to name a few. Recent expansion by broadcast networks into digital streaming offers another layer of inventory to advertisers.
Which means it's time to move beyond the traditional methods of impact, like Time Spent Listening, and quantify the attention levels of audiences.
We know that broadcast audio commands high attention and can even outperform some digital visual media.
Audio formats hold an important place in a visually tired society, they have the potential to drive solid attention from their listeners.
Real people. Real listening. Real attention.
Collecting radio attention requires a shift in thinking and approach. Visual techniques are replaced with a new way to measure the advertising impact of audio, and part of this requires a tried and tested measure – Short Term Advertising Strength (STAS).
Listeners are asked to 'play along', listen for cues and eventually complete a brand choice survey. Results are then translated into an Audio Attention Score and a STAS Score.
Variables collected include;

Short Term Advertising Strength

Time of day

Day of the week

Listening location

Listening behaviour
All of our attention models are collected and trained by the same mathematical values according to the same academic definition, ensuring true omnichannel attention measurement.
Learn more about Our Technology.
How others have used attention in Audio environments
In 2022, Southern Cross Austereo engaged Amplified Intelligence to help them move beyond traditional engagement measures and start quantifying audio attention for radio and podcasts. They wanted to translate visual active attention to audio active listening.
Their insights division, SCAiQ, worked with Amplified to conduct a pilot study involving 3 broadcast radio stations and 7 brands. Industry organisation, Commercial Radio Australia, has committed to working with Amplified to scale the data collection for both broadcast radio and streamed digital audio.
"SCA has a compelling and trusted suite of premium Australian voices that connect and create high attention opportunities for advertisers. An audio attention metric is the missing piece of the puzzle to prove that relationship." – Grant Blackley, CEO, SCA.
"This work adds to the growing body of evidence showing that attention is a highly nuanced metric that enables more effective creative, planning and buying strategies, and decisions."
– Dr Karen Nelson-Field, CEO, Amplified Intelligence
Want to learn more?
Why not get in touch with our Customer Success Team and organise a time to discuss the role attention metrics can play in your future campaigns. Our team are dedicated to ensuring you understand the value attention measurement can provide, how you can apply it and match you with a solution that will deliver meaningful change and the commercial goals you are striving for.