Capturing attention in advertising
How human attention data is captured
In today's world of multi-channel advertising and the cut-throat competition that exists for audiences' eyes, let's assume your target markets are getting the opportunity to see your branded messages. How do you know that they're actually paying attention to them?
The ever-increasing complexity of balancing audience demographics, devices and platforms, optimal ad sizes and media formats, results in a mountainous challenge to reach your audiences on the channels that they're actually engaged with.
Even if they are paying attention, how sure can you be that your campaigns are delivering you your required outcomes? The key to unlocking this lies with rich insights derived from human attention data, captured and analysed with machine learning technology.
This data can help you discover where to invest your time, energy, budget and resourcing while taking into consideration environmental factors like ad noise, scroll speeds, inattention and in-room distractions.
How do we capture attention?

The only way to capture real, meaningful human attention data is to collect it from genuine environments in a natural and non-disruptive manner. Some attention gathering practices involve the use of in-lab recording, require the user to wear clumsy goggles or place the viewer in environments or situations where their viewing behaviour can be influenced. With Amplified Intelligence, we ensure at all times that there is no distraction, disruption or discomfort to ensure the most effective data capture possible.
Our attentionTRACE data capture solution is not only GDPR compliant, but also requires participants to opt-in every step of the way to ensure they feel confident and comfortable with the data capture process. Participants then carry out regular device-use where we're able to transpose your branded ads into a real environment to capture if, how and when attention is paid to your messages.
This is achieved by using in-built cameras on handheld devices, or through the supply of additional hardware that fits seamlessly into existing environments. By not impacting or influencing how the audience views the content, our attentionTRACE product uses world-leading gaze detection and facial recognition to truly capture and report on the attention that's paid to your advertising.
Attention capture technology
Amplified Intelligence is a world-leading software developer and solution provider, producing unparalleled gaze tracking, facial recognition and behavioural mapping technology.
The data captured via this technology is processed through our robust data science and machine learning processes, then transposed into our attention algorithms to provide unmatched insights into the time and focus paid to your branded messages.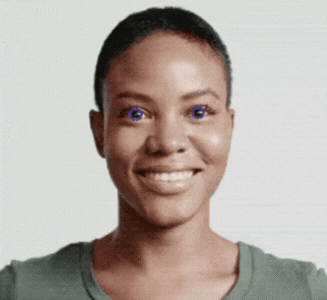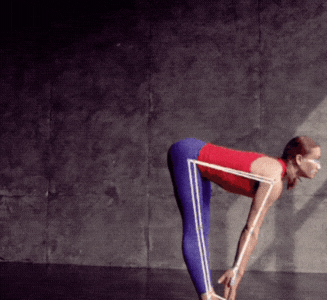 Attention capture across
device types 
Our data capture capabilities extend across major device types and operating systems, managed by our team of leaders in innovation across iOS, Android and bespoke TV hardware.
We're also capable of capturing human attention on a large scale, including outdoor advertising, out-of-home environments and cinema.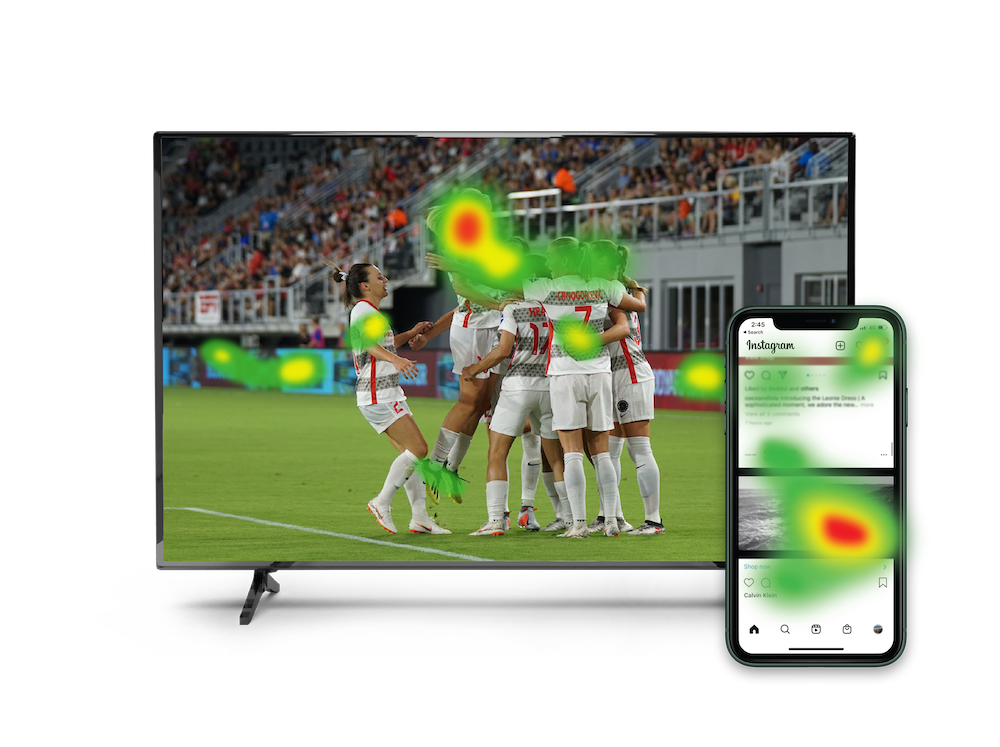 Measure for attention on any platform
We're able to help you capture real human attention data across the full media mix.
attentionTRACE is able to track advertising attention across both digital and physical applications, including: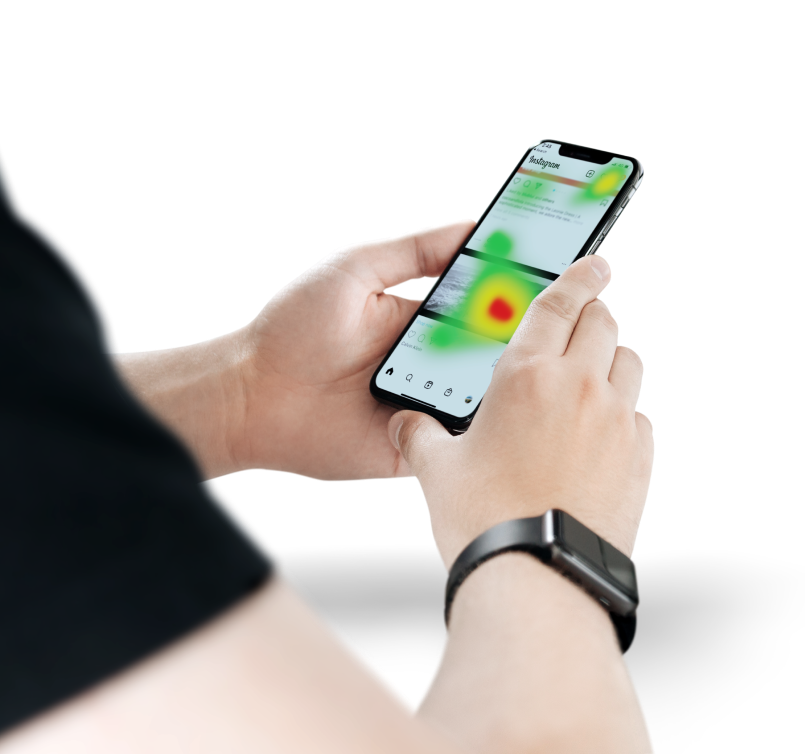 The process
We replace live feed advertising with your branded content so we can correlate the level of attention paid to your advertising. This allows us to test all manner of ad types, formats, sizes and creative executions to see how they perform in real environments.
The results provide you with the ability to remove wastage in ad spend, increase efficiency in creative development and ensure ad placements are optimised to deliver the best commercial outcomes based on attention data at an individual level.
We provide benchmarks and short term and long term lift calculations, so you have clear context of their performance and are provided with actionable insights specific to your business needs.
The data

The data captured from attentionTRACE becomes part of our global ground truth database, which is translated and transposed through our world-leading attention algorithms to provide contextual insights that give you the power to make informed decisions in your advertising.
For users, it is completely secure and private. The video footage captured remains on-device and what is parsed to our servers is an altered version that is scientifically coded to be utilised by our machine learning models. Meaning user privacy is of the highest standard with no personalised or private content available to any one including us.
How do we use it?
Amplified Intelligence has the deepest and most sophisticated database of human attention data in the world, and it continues to grow and evolve each day. This data helps inform our attention measurement capabilities and is used as the foundation from which our media planning and verification tools are built.
This cyclical approach to data capture and validation ensures our products and depth of knowledge are cutting-edge and ever-improving to provide our customers with the most trusted human attention data available in-market.
A truly effective and scalable attention economy is built on this DNA, and it has been pioneered and continually expanded upon by the team at Amplified Intelligence.