What are attention-based metrics?
Attention measurements in advertising look at the relationship between advertising messages, ad formats and platforms with those who view them. 
Attention metrics are changing the way people think about not only advertising and marketing strategies but also the commercial success they can deliver.
Amplified Intelligence have changed the way attention metrics can be defined, predicted and measured, through robust data capture the world over, across all major device types and platforms. Via our machine learning processes we're able to record three distinct types of attention measurements (pictured below) as well as collect a host of ad delivery metrics and engagement factors.

Benefits of attention measurements in advertising
Attention metrics can help brands predict and measure potential Short-Term Lift which can impact imminent decision making, as well as Long-Term Lift which can help seed brands in advance of purchase decisions down the track. Together this provides unprecedented scientific context and planning capability to meet any business or campaign objective.
Short-Term Lift is the likelihood of your brand being spontaneously considered at a purchase occasion.
We're able to help you test your brand against other category competitors to understand if your ad investments and messages are generating actual human attention, and increasing the buying propensity from your audiences for lower funnel campaign types.

Long-Term Lift is the likelihood of your brand being deliberately considered at the purchase occasion.
Long Term Lift increases the number of links a brand has to various purchasing occasions in consumers mind and can also be reflective of market share. If Long-Term Lift increases for your brand, it often decreases for another in the same category. 

How does attention measurement in advertising work?
Amplified Intelligence's attention metrics use years of data and audience analysis to help brands predict how they can best capture new customers, and measure uplifts in brand awareness or even sales performance.
Let's face it, if no attention is paid to an ad, the ad cannot have an impact on any business outcomes. It cannot affect sales, awareness, message take-out, upper/lower or any other funnel you use to determine success.
But how do you know just how much time, from the right audience, is being spent on an ad across your media mix? We can help you better understand this attention hierarchy and plan for best possible outcomes.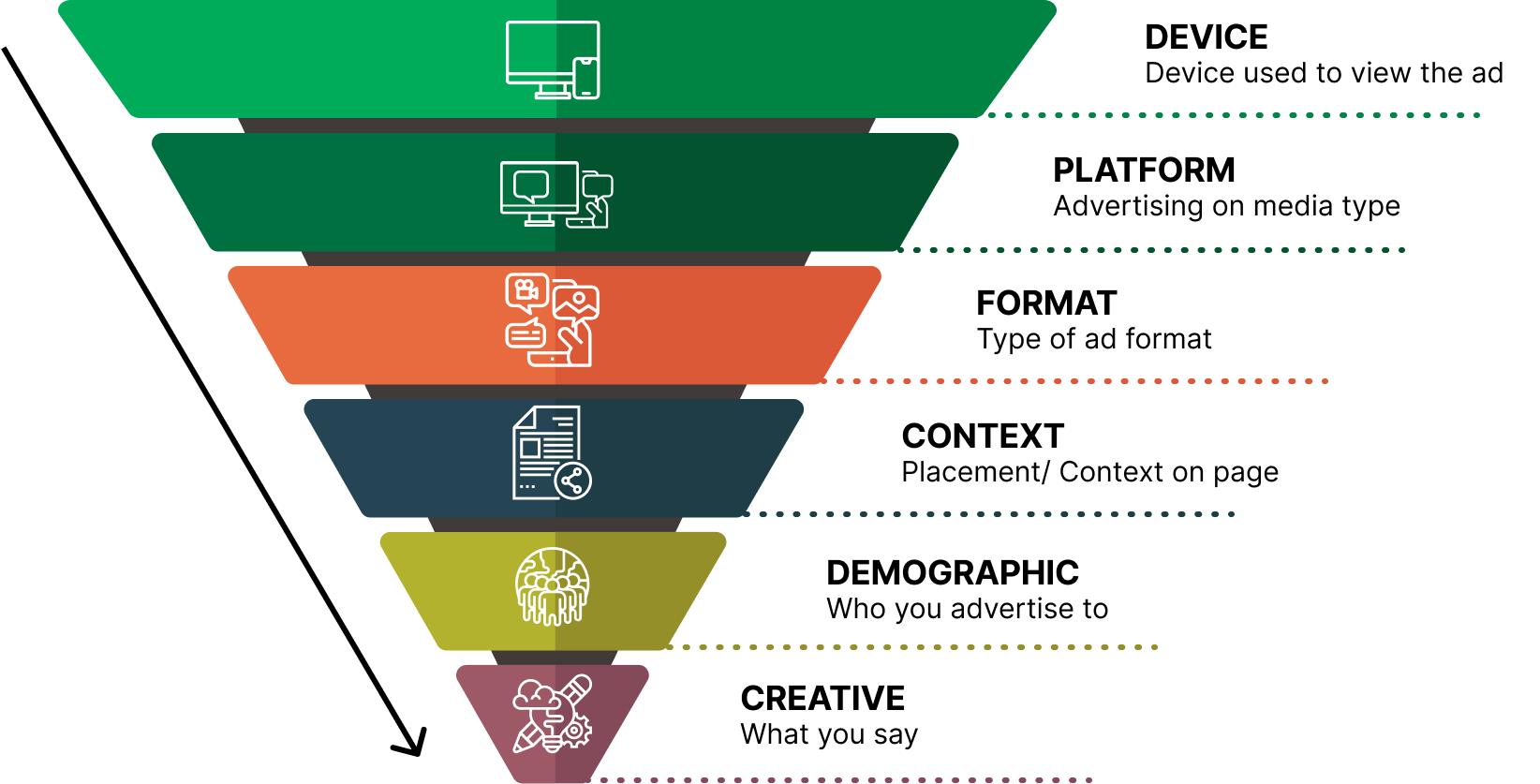 How attention changes advertising
and media buying 
Whether it's mass marketing activities, or highly targeted audience and interest-based profiling, there is an element of the old spray and pray methodology if you're not placing the right messages to the right users on the right devices through the right ad formats at the right time.
Sure, that sounds like a lot of things that need to align, but when you're investing heavily in ad and campaign spend you need to know that the messages you're promoting on the right platforms are set up for success.

Reduce ad spend wastage, elevate return on investment
If you knew that over 75% of the money you're investing in your ad placements weren't hitting a captive audience, wouldn't you want to know about it? Attention-based measurements, in media planning and reporting, takes into account where success is most likely. Whether it's for a sharp uplift in the recognition of your business or product offering, or it's to place your organisation at the front of mind when a purchase decision is to be made down the line, now you can adequately and effectively plan your campaigns and ad spends to deliver the best commercial results. 
Our analysis shows there is a strong and significant relationship between Active (eyes-on-ad) Attention Seconds and Short Term Lift in brand uplift from a market share baseline. This can mean that you are now adequately armed with the right information, and full campaign transparency, to map strategies and executions to human reactions that deliver uplift for your business.
Why should I use attention metrics?
Don't just measure campaign performance and success by the same old metrics. Reach, impressions, CPM, they're all important values to understand but if you're not able to attribute the true campaign cost and any long-term uplift in sales performance to your activities, then you're missing out on the whole picture.
We know quality human attention is hard to earn. Which is why we can see in our data that people switch in and out of levels of attention. It is very rare that someone will pay undivided and sustained attention.
This translates to around half the time an ad is in view, there will be no eyes-on-ad at all. This number gets worse for platforms that have highly distracting feeds. Our years of data analysis and world leading research and technology can provide you with the information you need to make informed decisions on how and where you allocate media spend and creative output.
How can I use attention metrics
in my marketing?
Did you know that human memory starts to kick in at around 3 seconds of something being exposed? And on average, each Active Attention Second can deliver 3 days in memory. This doesn't give you a lot to work with if you're not able to reach the audiences you need via the platforms you rely on.
Using Amplified Intelligence's world-leading media planning tool, attentionPLAN, we can help you strategise, predict and plan for the best campaign performance possible. Divide media spends and mixes based on the most data-driven attention science which takes into account platform share, ad format performance and overall campaign spend to deliver optimum results for you and your business.
Our industry leading AI-powered attention-tracking technology, coupled with the most comprehensive database of attention to advertising across digital and TV, at Amplified Intelligence we're capable of providing advertisers with a more accurate picture of how much attention their campaigns are actually generating — helping them to maximise their media spend, drive better campaign outcomes and minimise wastage.
Who is using attention metrics?
Attention measurements and metrics have fast become the measuring stick for some of the biggest brands and platforms the world over. 
Amplified Intelligence's suite of human attention-based products are trusted by some of the leading global partners, broadcasters, media platforms and brands. From Dentsu, IPG, OMG, Publicis, WPP, Shell, Mars, Pepsi, Foxtel, Facebook, Twitter and Spotify.