Amplified Intelligence is the trusted source for accurate attention measurement.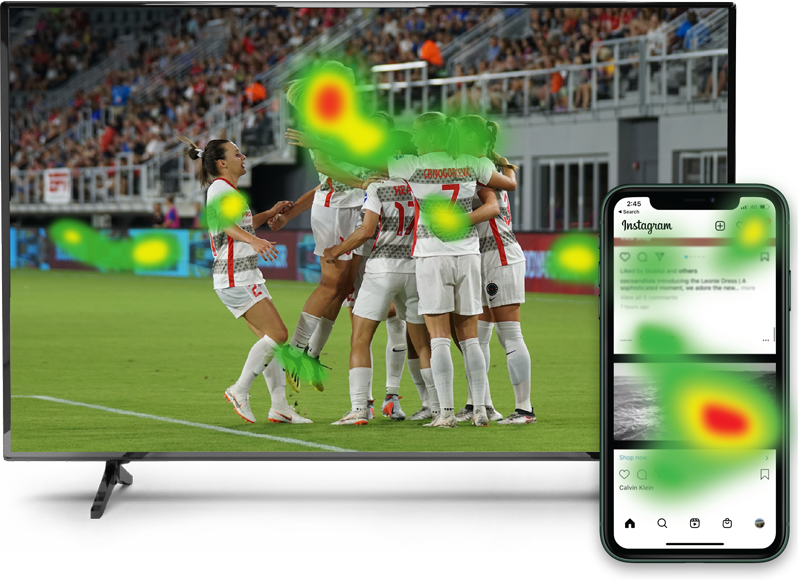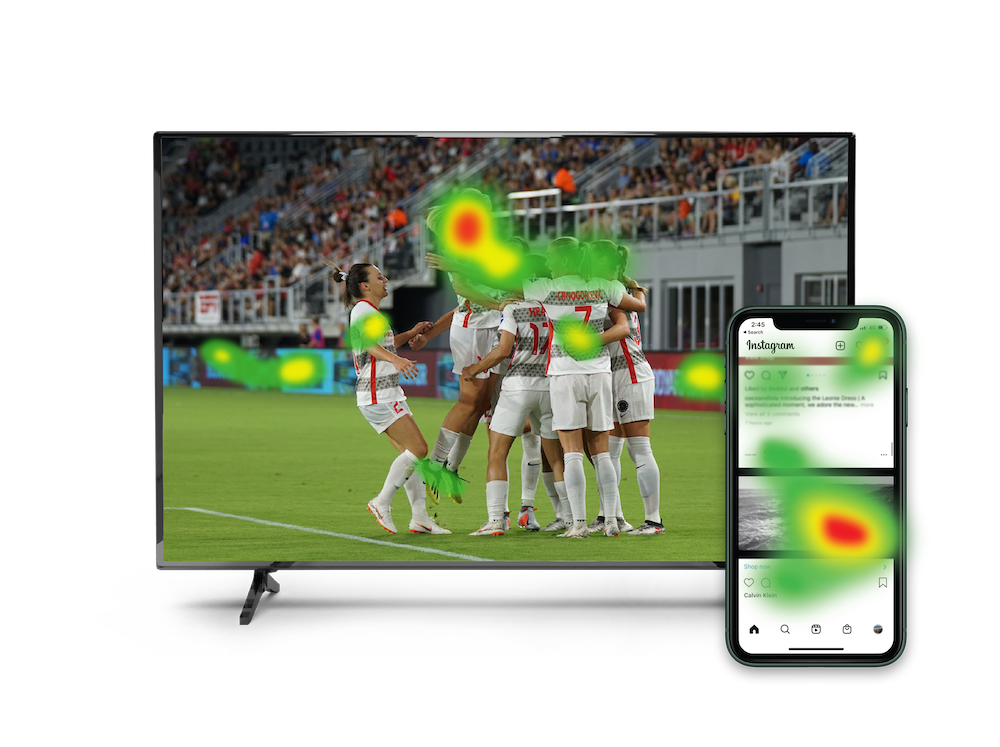 Around 75% of ads that you have paid for against the currency you trust don't deliver the value you think they do
Optimise your media planning with the world's deepest and most accurate attention data
attentionPLAN offers deep cross-platform attention data in the most profound update to reach and engagement planning in 50 years.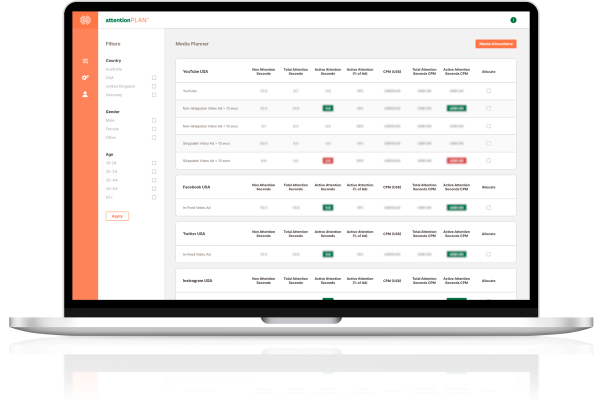 "This expansive gap between viewable and viewed is why current viewability standards, and any models or systems predicated on this data, fail advertisers."
Karen Nelson-Field
CEO and Founder of Amplified Intelligence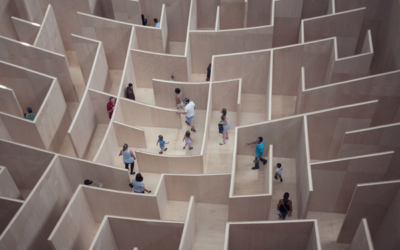 Over 80% of ads don't reach the 2.5 second attention-memory threshold Why does this threshold even matter? Because you...
"We see two major advantages in Amplified Intelligence's advertising impact research. The study design is independent and was developed on a neutral basis. But most convincing for our advertising customers and market partners are the very similar results across 6 countries. The neutrality of the method and the generalizability of the results make this research so resilient, valid, transparent - and unique."
Martin Krapf
Managing Director, Screenforce Germany
"I avidly follow your research and thinking that filters into the public sphere through conferences. I really appreciate the contribution you are making that has shaped the way we do things in Ferrero Australia."
Michelle Hood
ANZ Media & Communications Manager, Ferrero at Ferrero
"In a world where misinformation often spreads fastest and loudest, Karen's voice is an important one."
Laurent Larguinat
Senior Director Mars Consumer and Market Insights, Mars Inc
"Consumers are constantly exposed to new technologies that change the way we consume media and with it, advertising. Karen's latest book sheds light on the marketing business in an era of ever-changing media consumption, while effectively looking into the future of the industry and raising the specter of what may be yet to come."
Christian Kurz
Senior VP Global Consumer Insights, ViacomCBS
"When Karen N-F has some new research available, everyone in market should pay attention to the findings because they will be based on good data and have academic rigor behind them."
Oliver Smith
EVP Unruly, LA
"Karen and her team apply such rigor to their testing and are absolute experts of understanding human attention (and a pleasure to work with to boot!). They lent their inquisitive minds to our SCA project, to pioneer a new way to test human attention, which enabled Radio to be a part of the important Attention conversation. We're eager to continue our journey with Amplified Intelligence."
Abi Wallis
Southern Cross Austereo
"attentionPLAN is a very powerful quality measure of attention for comparing media platforms and will be a valuable additional layer on top of our DNA audience segments. We are excited to see what the combination of attentionTRACE and our proprietary tools can bring to our clients."
Haydon Bray
Audience Precision
"Karen Nelson-Field has tantalisingly offered us a really exciting vision of the future of advertising investment measurement in the shape of share of attention. I think this is just totally electrifying."
Peter Field
Peter Field Consulting